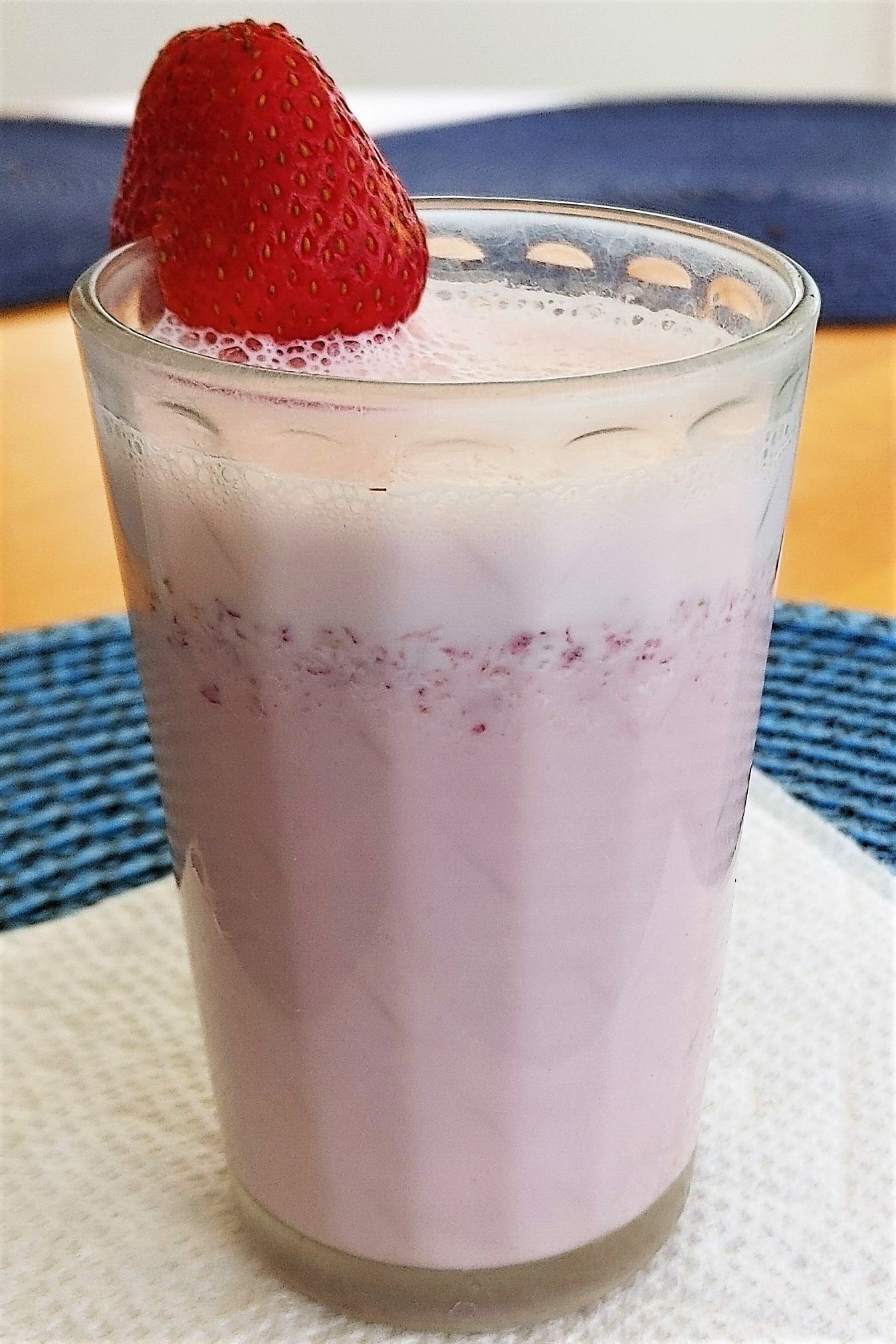 On the menu today is a refreshing cultured beverage, inspired by a store-bought strawberry-flavored milk.
We're creating a healthy alternative based on homemade cultured dairy and real fruit.
This recipe will work great with any of the following:
L. Reuteri Superfood that separated into curds and whey*
L. Gasseri Superfood that separated into curds and whey*
Kefir that separated into curds and whey*
As opposed to factory-made flavored dairy, this one will be tangy. This pleasant tang is the hallmark of fermentation and is due to the cultured dairy's long fermentation time.
Here's how to whip up a glass of supergoodness:
Makes: 1¼ cup
Prep times: 5 minutes
Ingredients:
1 cup of both whey and curds from a separated cultured dairy (see above). For a thinner consistency, use more whey than curds (and vice versa)
3-4 very ripe strawberries + 1 strawberry for decoration
Natural sweetener to taste
A squirt vanilla extract
Optional: a splash of cream
Instructions:
Use the lowest blender setting to gently blend all ingredients until smooth.
Run the mixture through a fine plastic strainer, if desired.
Decorate with a piece of strawberry and serve or refrigerate.
---
* In a separated batch, the 'curds' are the solid, and the 'whey' is the translucent liquid