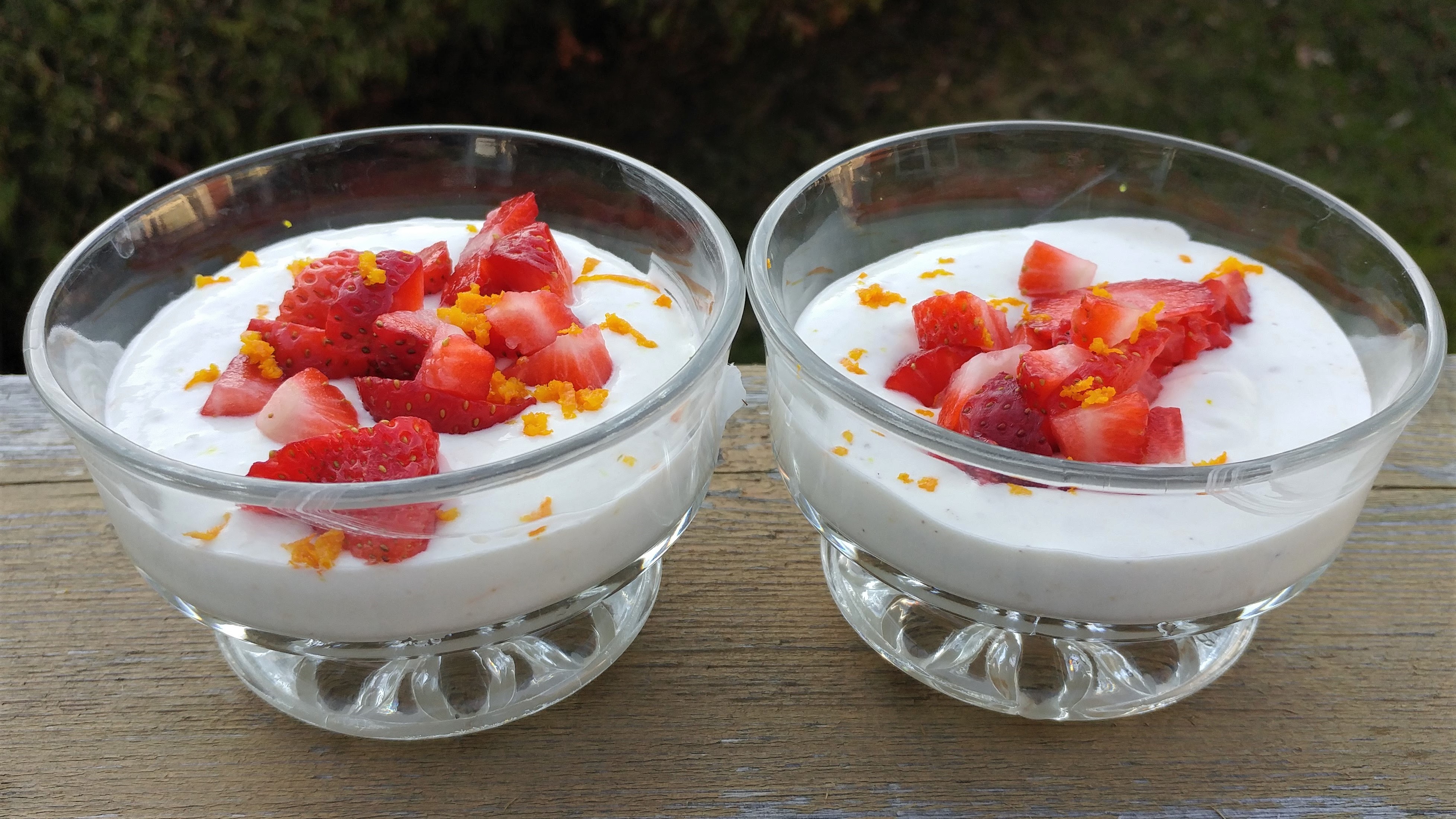 Healthy, flavorful, and refreshing, our dessert today is a cinch to whip up; no cooking skills required.
It can be made with either yogurt or L. Reuteri Superfood (or even thick kefir) -- all of which are cultured foods.
Serves: 2
Prep time: 5 minutes
Ingredients:
2 x 1 cup L. Reuteri Superfood (or yogurt or thick kefir)
2 x 1/4 tsp. vanilla extract
6 strawberries, diced, stems removed
2 x 1 tsp. orange zest
Natural sweetener to taste (optional)
You'll also need: 2 serving bowls
Instructions:
In each serving bowl, combine L. Reuteri Superfood (or yogurt or kefir) with vanilla and sweetener. Stir well, then top with strawberries and orange zest. Serve or refrigerate.
Want to make you own cultured dairy?
Make kefir with our Easy Kefir starter culture
Make yogurt with our Yogurt Plus starter culture
Make L. Reuteri Superfood with our LR Superfood starter culture