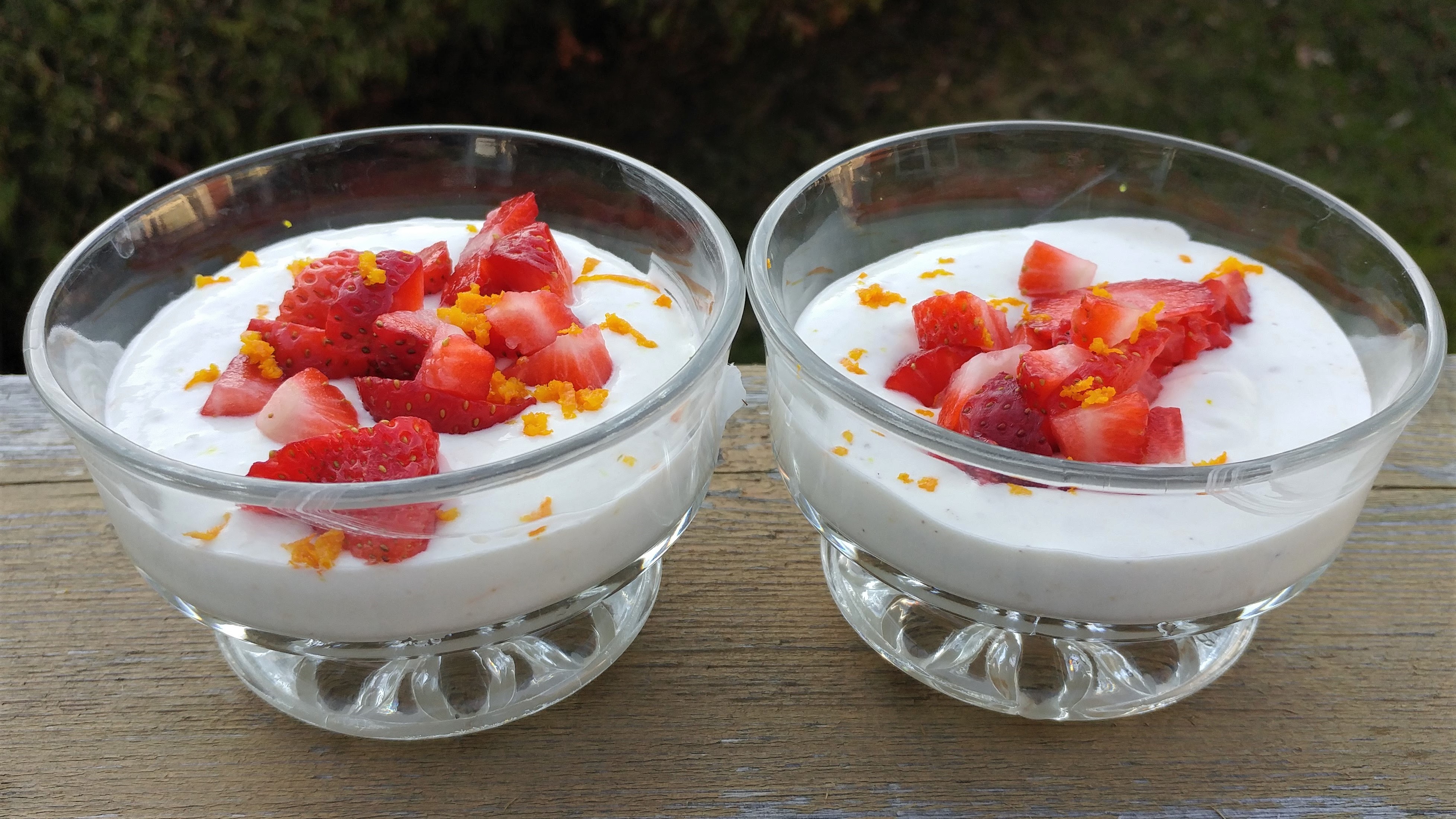 Healthy, flavorful, and refreshing, our dessert today is a cinch to whip up; no cooking skills required.
It can be made with either yogurt, L. Reuteri Superfood, L. Gasseri Superfood (or even thick kefir) -- all of which are cultured foods.
Serves: 2
Prep time: 5 minutes
Ingredients:

2 x

1 cup fermented dairy: L. Reuteri Superfood or L. Gasseri Superfood or yogurt or thick kefir
2 x 1/4 tsp. vanilla extract
6 strawberries, diced, stems removed
2 x 1 tsp. orange zest
Natural sweetener to taste (optional)
You'll also need 2 serving bowls, see-through if possible.
Instructions:
In each serving bowl, combine the fermented dairy with vanilla and sweetener. Stir well, then top with strawberries and orange zest. Serve or refrigerate.
Want to make you own cultured dairy?