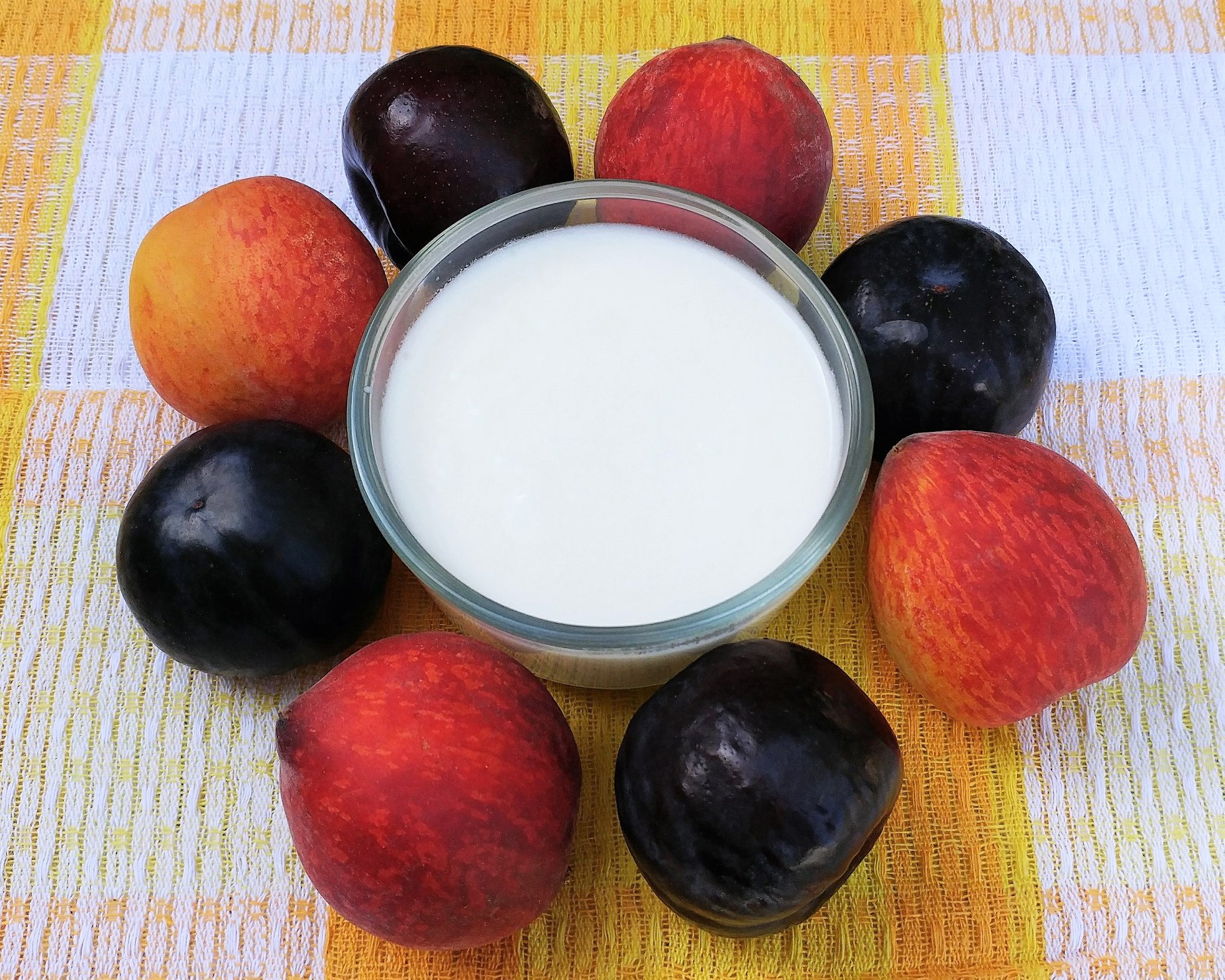 Our super simple summer treat is a quick, refreshing, healthy bowl of homemade kefir served with fresh fruit.
The kefir will act as a dip. You can add all sorts of goodies to it, such as a few drops of vanilla extract, lemon- or orange zest, raisins, cinnamon, etc. It can also be sweetened with a natural sweetener.
The fruit will be sliced and dipped in the kefir bowl.
Any fruit is suitable.
Make your own kefir from scratch with our Easy Kefir starter culture. It's really, really easy, involving hardly any work on your part aside from stirring the content of a starter sachet into milk, and placing the jar on the counter for a day.
Kefir is not your thing? No problem. You can make this treat with yogurt or L. Reuteri or L. Gasseri superfood, too!
Make your own probiotic yogurt with our Yogurt Plus starter culture
Make your own L. Reuteri Superfood with our LR Superfood starter culture
Make your own L. Gasseri Superfood with our L. Gasseri Superfood starter culture